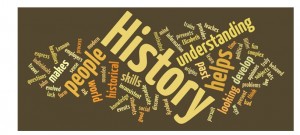 About ACD – A Short History
Established in December 1997, ACD began as a support group for parents with children with disability. Tascare Society for Children recognised there was a need for a state-wide organisation to support families of Tasmanian children with disability and assisted with the establishment of ACD.  Advice was sought and received from ACD Victoria.ACD (Tas) Inc. was incorporated in mid-1998 and the inaugural Annual General Meeting was held in July of the same year.   Submissions for ongoing funding were unsuccessful and the Executive of the Board continued to run the day to day operations of the organisation on a voluntary basis.

By 2000 a partnership was formed with the Tasmanian Council on Intellectual Disability (TCID), which enabled ACD to subcontract the part-time services of their Executive Officer (EO) and also to use their office.  At this point, ACD were providing information, support and referral services for families. In late 2000, the Department of Health and Human Services (DHHS) provided some funding to ACD for advocacy services.

In May 2001, ACD employed its first Family Advocate who worked state-wide. By 30 June 2002 the relationship with TCID came to an end. At the same time an agreement was reached with the Department of Education to provide advocacy services to families of Tasmanian school children with disability and DHHS provided funding to ACD for part-time Family Support Workers in North and NW of the State. By December 2004 the Board of Management determined that the services of a full time EO were essential for the future of the organisation.

In April 2005 a full-time EO was employed. Lobbying for funds intensified. The final approval for the required funds came at the end of 2005 and at this stage ACD employed six staff state-wide, four in the south, and one each in north and north-west. In late 2005, ACD signed a contract with Motor Accident Insurance Board (MAIB) as an approved provider of Case Management Services.

In February 2007 ACD opened an Office in Newstead at the Northern Children's Network, and in December 2007 obtained funds from the Australian Government Department of Families, Community Services and Indigenous Affairs (FaHCSIA) in partnership with Play Group Tasmania to provide three MyTime peer support groups in the south of the state.

A new CEO began in May 2009 and lobbying for funding for sustainability continued. DHHS (Advocacy, Information and Support) and FaHCSIA (MyTime parent groups) continued to be the most reliable sources of income. ACD continued to provide Case Management and design and provide training packages for fee for service. The NDIS presented as an opportunity for further ACD growth. An office in Devonport was leased in 2015.

From 2009-2015, ACD built on its brand reputation and expertise in community development work by delivering quality family support services in the areas of, Professional Advocacy (Individual & Systemic), Information, Case Management, Peer Support Networks, and Training and Consultancy. As funding issues stabilized ACD concentrated its efforts on 'inclusion and participation' and 'health and well-being outcomes' for families and their children and young people with disability as a means to assisting families to experience equality in life.

ACD's approach to addressing the ongoing issues experienced by families, regardless of the age or diagnosis of the person with disability, or where in Tasmania the family reside, is to prioritise family empowerment and prevent issues/difficulties for individuals and families, whilst growing community awareness, understanding and capacity.

Innovation is encouraged across the state-wide workforce and ACD continues to build disability consultancy expertise and encourage solution based thinking and collaboration for promoting important and necessary community changes.