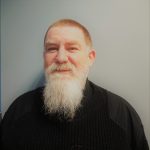 David has worked in the community services sector since arriving in Tasmania in the early 1990's. In that time he has mainly managed teams providing shared home and community support services across a number of disability services in the southern region.
In the past, he also worked in mental health services and employment services assisting those people with significant barriers to employment and education to achieve their ambitions.
David is currently undertaking study towards Graduate Certificate in Disability. He believes that each individual and their families are the experts and teachers of their own life experience and what their future should be.
David likes hanging out with his family & friends and mucking around on his farm in the Huon Valley.