Gary McMurtrie – Advocate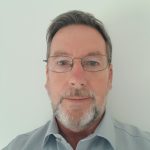 Gary is based in Northern Tasmania and has a diverse background working with people with disability and their families.
Gary's previous experience includes: working as a disability support person; developing and delivering specialist behaviour support programs for people with disabilities and training for agency staff, schools, and families supporting them; systemic monitoring of children in State care through Child Protection; Tasmanian regional youth services, Managing a regional Tasmania health service and developing innovative technology-based experiences and training for people with disability.
Gary is affectionately known as a 'nang nang'…one of those passionate people who not only understand the wonderful world of technology but also the positive and negative implications it may have, particularly for vulnerable people and their families.