Leigh Ruller – Communications & Information Officer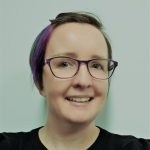 Leigh has previously worked in Human Resources Reporting for Queensland Government. Having grown up in Queensland, she moved to Hobart a couple of years ago with her family in search of a healthy lifestyle and better (less humid) climate. Leigh has three beautiful children, including one with Down Syndrome, and is an ACD Tas community leader.
Leigh is currently in the process of completing a Bachelor of Business externally. She enjoys camping and trail riding and lives on the fringe of Hobart with a menagerie of Horses, Alpacas, guinea pigs, rabbits, dogs, cats and chickens.