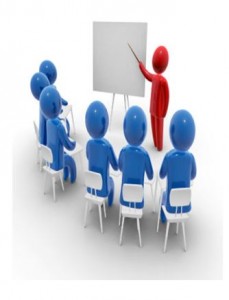 ACD Training is designed for anyone in the community who regularly interacts with or works with people with disability or disabling conditions and their parents and carers in any setting.
Working Successfully with Families
This training package can be tailored to suit any profession and aims to increase personal awareness of attitudes and values, improve community understanding of the many issues that families with children with disability face, and provide practical solutions for improving outcomes when working with families, e.g. closely collaborating with and including involved family members.
working with families expressions of interest form 2016
Inclusion Requires Participation
This training package teaches participants to use 'The Participation Model,' Beukelman and Mirenda (2005, 2013) as a tool for identifying how a child or young person with disability is participating in any environment on the following four levels:
Integration
Social
Academic (education based)
Independence
The Model assists people to identify the inclusion and participation barriers that are occurring. These may be assessed as existing within systems, services and individuals. Participants will learn how to collaborate and work as part of a team to effectively change and implement a working plan to improve inclusion outcomes.
Behaviour as Communication
This training package focuses on teaching participants to gain skills and strategies in:
Understanding Behaviour as Communication
Assessing and describing behaviour
Using the Participation Model to inform and structure individual plans, data collection and record keeping.
Writing behaviour assessment forms, incident reports, and daily journal/communication book entries, and understanding the purpose and value of these.
Boardmaker
The ACD Boardmaker Training sessions is adaptable and can be tailored to the specific needs of the Individual.
Boardmaker is used to:
more actively involve students in an inclusive setting
provide opportunities for communication
teach and reinforce curriculum concepts
encourage and promote literacy
make interactive books adapted for each student and curriculum
train individuals on using symbols, switches, and dynamic display
Boardmaker software is available to use at the ACD Hobart office to members for a gold coin donation, non members pay $15.