ACD Tas Members and Supporters are invited to attend the 25th Annual General Meeting (AGM) of The Association for Children with Disability (Tasmania) Inc.
The AGM will be held at 4.00 pm on Tuesday 28 November 2023.
The AGM will be conducted in accordance with applicable COVID-19 restrictions in force at the date of the AGM. This means that in-person attendance at the AGM will be limited and physical distancing requirements will be in place. Due to number restrictions, we will be webcasting the AGM via our virtual meeting room (VMR).  If you are planning to attend by VMR you will be provided with information to test the platform prior to the AGM.
2022-23 Annual Report
For a detailed overview of ACD Tas's operations for the year ended 30 June 2023.
It will be available on the day of the AGM on the ACD Tas website at www.acdtas.com.au/AnnualReport.
For successful virtual attendance at the ACD Tas AGM
Your attendance at the Annual General Meeting is important to us. The AGM will be webcast live via the VMR (Pexip platform). The online platform will allow members to view and hear meeting proceedings, vote and submit questions and view and hear the Youth Empowering Peers leaders' presentation.
If you are planning to participate in the AGM virtually, you will be required to familiarise yourself and test your device/computer with the VMR platform before the AGM. This is to prevent any technical issues from arising on the day.
The link to access the AGM will be provided on RSVP to ACD Tas of your attendance.
RSVPs & Apologies
Please RSVP by 24 November to admin@acdtas.com.au or by calling 03 6231 2466, indicating whether you will attend in person or by Virtual Meeting Room (VMR).
2023 AGM Agenda
The agenda for the 2023 Annual General Meeting is available below: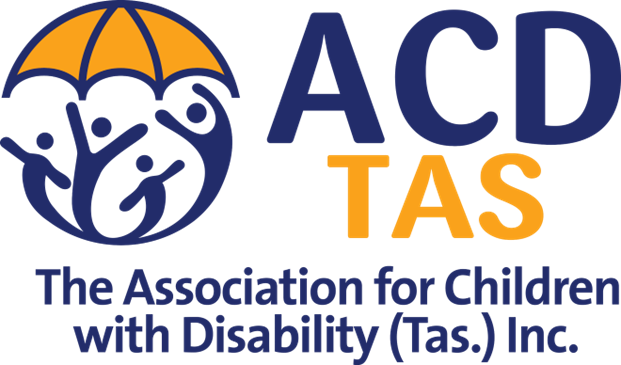 25th Annual General Meeting
Level 3/168 Collins Street, Hobart, Tasmania
The Association for Children with Disability (Tasmania) Inc.
Tuesday 28 November 2023
AGM Meeting start: 4:00pm online and in-person
1. Welcome and Apologies
2. Confirmation of Minutes of previous Annual General Meeting held 29 November 2022
3. Business arising from Minutes of previous AGM
4. Reports:
• President's report
• Treasurer's report
• Audit report
• Chief Executive Officer's report
6. Election of Office Bearers and Ordinary Board Members
7. Appointment of the auditor for 2022–23
8. Close