Board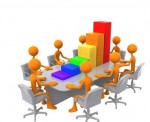 ACD Tas has a nine-member volunteer Board of Management. Board Members are selected for the skills and knowledge that they will bring to ACD Tas following a Board of Management skills assessment and recruitment process. At least 50% of the members of the Board of Management are parents/carers or family members of children and/or young people with disability or disabling conditions.
The ACD Tas Board of Management meets at least nine times per year and undertakes governance work as required and by reference to the standing board calendar.
The current ACD Tas Board of Management is led by Amanda Ashworth, ACD Tas President.
Please click on the individual's name to view their profile:
ACD Tas is always interested in speaking to people interested in joining our Board of Management, visit Get on Board for more information.