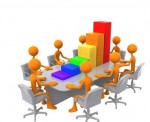 ACD Tas has a nine-member volunteer Board of Management. Board Members are selected for the skills and knowledge that they will bring to ACD Tas following a Board of Management skills assessment and recruitment process. At least 50% of the members of the Board of Management are parents/carers or family members of children and/or young people with disability or disabling conditions.
The ACD Tas Board of Management meet at least 9 times per year and undertake governance work as required and by reference to the standing board calendar.
The current ACD Tas Board of Management is lead by Lisa Risby, ACD Tas President.
Other Executive Board Members are: Vice President Amanda Ashworth, Treasurer Erin Van Maanen and Secretary Kate Stockford
Ordinary Board Members are: Sheree Hill, Nadia Ollington, Colin Broadbent, Caitlin Jones & Selina Spowart.
Please click on the individual's name to view their profile: