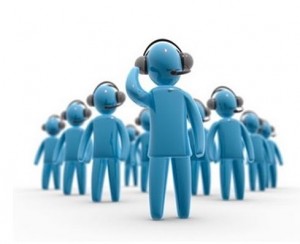 The Peer Network Hub is a free family assistance program that is run statewide.  The Hub is a central place for Tasmanian families to gain and share needed information, resources and skills and link with others to achieve a shared vision.
We aim to connect family peers and empower people to improve outcomes for young people and children with disability. The Hub activities fall under three categories – self-advocacy assist, network assist, and peer leader assist.
Families can access the Peer Network Hub by telephone (Freecall number – 1800 244 742, email and/or in person.
Families can contact us to share information, access information about a range of systems, supports, services (including ACD Tas support services) and resources, be referred to a service or support, receive options and guidance to assist their situation and/or make a time to meet with one of our staff.
ACD Tas MyTime
As part of The Hub, ACD Tas facilitates MyTime groups in Tasmania as part of the national program which is coordinated nationally by the Parenting Research Centre.
The MyTime groups enables parents and carers to talk and catch up with each other, in a relaxed atmosphere.  We understand the demands and rewards of caring for a child with a disability or chronic medical condition.
Facilitators work with group members, helping them get to know each other and learn more about the services and supports in their area. Members choose what they would like to discuss in their groups, with help from the facilitator. Depending on what the group wants to do, the facilitator might guide group activities or provide resources. You can join your usual MyTime group or alternative groups if the time/day is more suitable.
Play helpers keep children, including pre-school siblings, busy and active in activities such as singing, drawing, playing with toys, blocks or sand so members can spend time catching up with one another. Play helpers have skills in leading children's play activities. However, they may not be qualified childcare workers.
Hobart – Level 3, 168 Collins Street – 10:00am – 12:00pm – Facilitator: Cassie Sharp
Howrah – 135 Clarence Street – 9:30am – 11:30am – Facilitator: Min Lane
New Town – Children's Centre, 80 Swanston St – 10:00am – 12:00pm – Facilitator: Selina Spowart
Launceston – NCN, 59D Amy Road – 9:30am – 11:30am – Facilitator: Naomi Simpson-Kitt
Devonport – Mission Early Learning, 32-36 Valley Road – 9:15am – 11:15am – Facilitator: Cybele Beach
Carpark Conversations "No topic off limits" – Online/VMR – 7pm – 8pm – RSVP for link – Facilitator: Naomi Simpson-Kitt
You can also keep an eye on upcoming events at the ACD Tas Events Calendar.
For more information refer to the below promotional brochure: