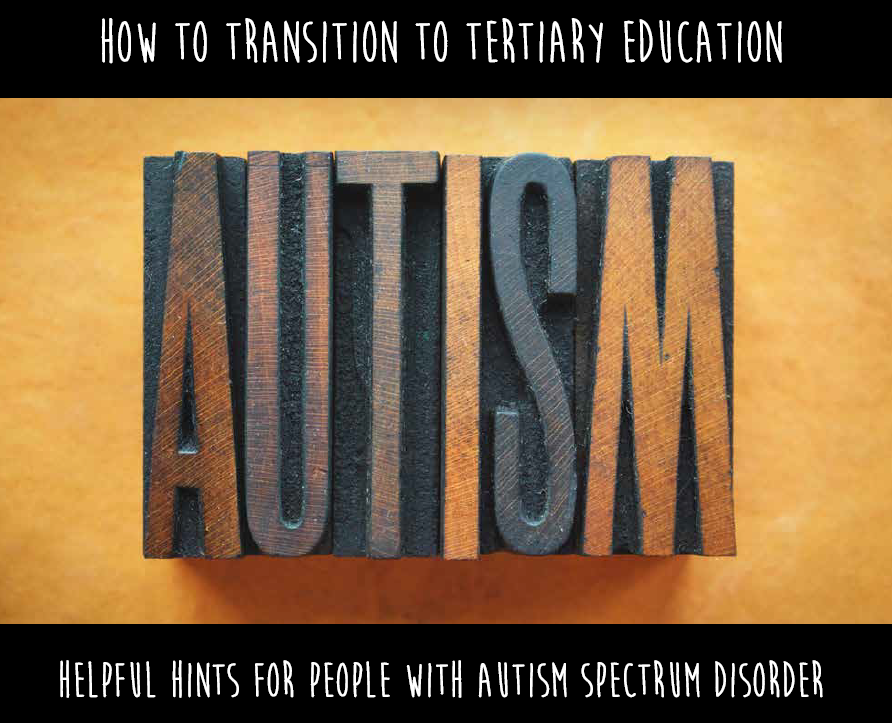 ADCET – Helpful hints for people with Autism Spectrum Disorder
The Australian Disability Clearinghouse on Education and Training (ADCET) is an educational organisation that is funded by the Australian Department of Education, Skills and Employment.
ADCET's mission is to contribute to the improvement of the educational experiences and to the successful outcomes for students with disability in post-secondary education.
They have published a helpful booklet (in short and long versions) called How to Transition to Tertiary Education: Helpful Hints for People with Autism Spectrum Disorder. This booklet provides helpful hints and strategies.
Download a copy from the ADCET website at: https://www.adcet.edu.au/students-with-disability/autism-transition
Australian School-based Apprenticeships (ASbA)
Australian School-Based Apprenticeship in Tasmanian Government Schools (education.tas.gov.au)
TCE and ATAR
TCE: Tasmanian Certificate of Education (TCE) – TASC
ATAR: Australian Tertiary Admission Rank (ATAR) | University of Tasmania (utas.edu.au)
Vocational Education and Training (VET)
VET – The Department of Education Tasmania
University Connections Program (UCP)
University Connections Program (UCP) – The Peter Underwood Centre for Educational Attainment | University of Tasmania (utas.edu.au)
High Achievers Program (HAP)
High Achiever Program (HAP) – The Peter Underwood Centre for Educational Attainment | University of Tasmania (utas.edu.au)
TASTAFE
You can contact TAFE's Disability Liaison Officer and Counsellors via Online appointments | TasTAFE
Take a look at this handy checklist on transitioning from school to TAFE – Are you ready to study? | TasTAFE
Transition to University – UTAS
Find out more about LAPs and assistance for people with disability at UTAS: How do I know if I am eligible for assistance with a disability? – Frequently Asked Questions – FAQ – University of Tasmania, Australia (utas.edu.au)